Sales Tax Nexus Questionnaire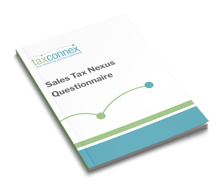 Determine Sales Tax Nexus. Understanding sales tax nexus can be challenging and confusing. One of the most common mistakes is applying income tax nexus rules to sales tax nexus. Generally speaking, sales tax has a much lower threshold for nexus creation than income tax. Download this questionnaire to identify those specific activities that create sales tax nexus including:
Traveling Sales Reps
Trade Shows
Service Calls
Download Sales Tax Nexus Questionnaire
Sales Presentation: Tax and Regulatory Implications for VoIP Service Providers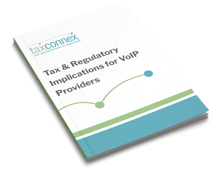 Get real-time calculations of telecom taxes in more than 10,000 jurisdictions.
Ensure the accuracy of your tax calculations, reduce risk, cut costs and sales valuable time with CorpSystem SureTax Telecom, the most robust, real-time, accurate tax calculation solution designed specifically for the telecommunications industry. SureTax easily adjusts to your evolving products and services, and can be customized to meet jurisdiction or industry specific nuances.
Download Tax and Regulatory Implications for VoIP Service Providers
White Paper: Five Steps to Sales Tax Compliance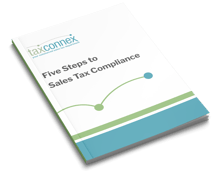 For new or existing companies, this guide details a proven approach to sales tax compliance. Topics include:
Sales Tax Nexus Determination. Learn about this key sales tax issue that wreaks havoc for tax payers
Taxability. Determine the tax treatment of your products and services
Exposure Calculation. Start with an estimate and drill down where necessary
Go-Forward Strategy. Includes Voluntary Disclosures, Amnesty, and Registration considerations
Implementation. Get started now to minimize your risk
Download Five Steps to Sales Tax Compliance
White Paper: Discover What Creates Sales Tax Nexus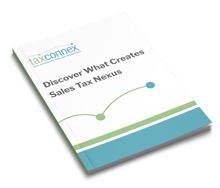 Companies frequently engage in sales tax nexus creating activities without realizing it. This paper details five ways that companies may inadvertently create sales tax nexus and how to avoid the issue:
Do you make internet sales?

Do you have affiliate relationships with out-of-state companies?

Do your sales representatives travel outside your home state?

Do you engage in trade shows outside your home state?

Do you have employees or agents that perform services on your behalf outside of your home state?
Download Our Sales Tax Nexus Guide
White Paper: Ten Steps to Telecom Tax Compliance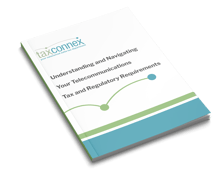 For companies launching a new telecom service or attempting to get their arms around their tax and regulatory requirements for their existing business, this is a must-have guide. Discover this proven approach to telecom tax compliance, topics include:
Federal and State regulatory requirements

State and Local sales tax obligations

Selecting a billing system

Choosing a tax calculation software or service

Registering with applicable authorities
Download Ten Steps to Telecom Tax Compliance
White Paper: Voluntary Disclosure Agreements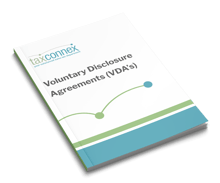 Voluntary Disclosure Agreements (VDA's) can be an effective tool in mitigating prior period sales tax exposure. This white paper will outline the steps and factors that should be part of any decision to pursue a VDA including:
Determine sales tax nexus

Review taxabilty of products and services

Estimate the amount of sales tax exposure

Evaulate mitigation options

Understand the benefits of an anonymous filing
Download Voluntary Disclosure White Paper
White Paper: Tips for Managing a Sales Tax Audit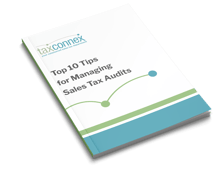 Understanding the audit process is critical to your ability to minimize your audit risk and liability. This guide will outline the steps you should take prior to an audit notification, suggest ways to manage the audit process, and explain the options available to you at the conclusion of the audit, including:
How companies are selected for audits
Tips for managing the relationship with your auditor
How to document your exempt sales
Suggestions to negotiate the gray areas
Download Tips to Survive a Sales Tax Audit
White Paper: Changing Sales Tax Outsourcing Providers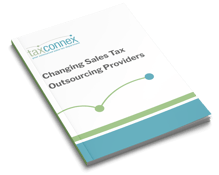 When looking to outsource their sales tax compliance process, a company's decision should be hinged on the nature of compliance support the company requires. This white paper will help you make the sales tax outsourcing decision. Topics in this whitepaper include:
Discussion of the two major sales and use tax outsourcing models;
Comparison of the key characteristics of each; and
List of simple criteria to determine the approach that is best for your company