TaxConnex has developed a CPE Training program focused on sales tax compliance issues including sales tax nexus and sales tax audits. The program can be delivered in 4-hour, 6-hour, or 8-hour sessions depending on the topics selected. Initially, the training will be offered complimentary to CPA firms and delivered on site. A sample agenda includes the following topics:
Sales Tax Nexus
Marketplace Fairness
Drop-Shipment Transactions
Exemption Certificate Management
Sales Tax Outsourcing
Sales Tax Calculation Software
Sales Tax Audits
---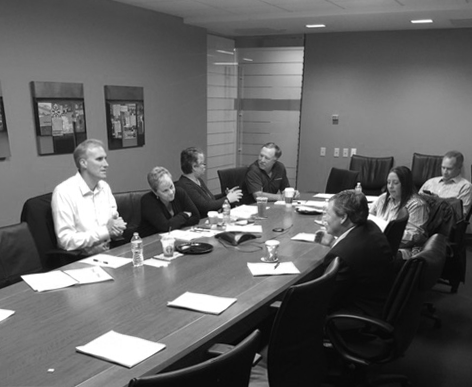 CPA's gathered Friday morning in Denver, Colorado to attend the CPE course - Sales and Use Tax
A Practical Guide for CPAs.


---
Additional training can be provided for a specific topic in 1-2 hour sessions.
Please contact Robert Dumas, CPA at 770-656-0263 or robert.dumas@taxconnex.com for additional information or to schedule a session for your firm.
---