In the words of the popular 80's band, Europe: It's the final countdown!!!
Okay, we actually have about 139 days until the end of the year, however, when you are in sales and use tax compliance, the days and the months go by in a blink of an eye!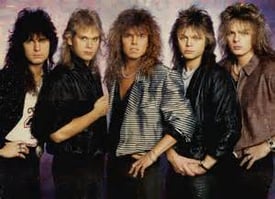 So what has me excited about fast forwarding to January 1, 2016, you ask? The State of Arizona, of course!
As you may or may not know, Arizona had big plans for January 1, 2015 as it related to their TPT Simplification project and e-file system enhancements that fell through within the last 45 days of 2014 leaving taxpayers and sales tax enthusiasts thirsting for what could have been.
Now we are just a few months shy of something great…or at least that is my hope!
Recently, the State of Arizona announced that taxpayers would begin noticing improvements on the Transaction Privilege Tax (TPT) filing site beginning with the July due August liability period. Recent changes include the following:
Data can be saved as one moves through the filing process

An "entries count" has been added for business accounts and TPT line items

The entries shown can be adjusted to show more than the old default of five

A new "tax rate lookup tool" has been created to help select the correct rate for the correct region

Column headers have a sort feature – by ascending or descending order

Region or business description information can also be filtered

A search by column feature was added – allowing partial information entered
The release of these features have confirmed that Arizona is taking into consideration the users of their e-file systems and making sure that the new system is user friendly!
The State of Arizona has an up to date webpage dedicated to the status of the new e-file system and TPT Simplification that is available by navigating to: https://www.azdor.gov/TPTSimplification/About.aspx.
While the 2015 delay left me with a mild distaste for the State of Arizona, I do think that Arizona has handled their launch of TPT Simplification process in a much more robust way than other states have and continue to provide updates to taxpayers which has me invested in their success!
So 139 days…or 4 compliance cycles left until the formal launch! Let's hope that everything runs smoothly and while I'm singing (It's the final countdown, da na na na...) their praises….Arizona do you think you could fix the online vendors compensation calculation so I can make sure I do not get a pesky notice for a penny?