This time of year many of us who work in the accounting field, and especially tax, inevitably get asked by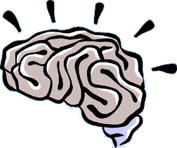 neighbors, friends, and even strangers - at barbecues, cocktail parties and ball games – "Oh, you work in tax! Must be a busy time for you?" My response is that every month is a busy time. You see, I specialize in sales tax where the due dates are often monthly. Usually, once I specify that I work in the sales tax area, I get a blank stare and then I go on to describe what I do and it starts to make sense. The differences between sales tax and income tax are similar to the differences between a headache and heart pains. You wouldn't ask a heart surgeon to operate on your brain and you wouldn't want a sales tax expert to help you with income tax questions either (or vice-versa).
The various sales/transactions taxes may not seem all that relevant to most people. They are simply an additional line item on our receipt whenever we make a purchase. Occasionally, there's a referendum when you go to vote about an additional half percent or so local option sales tax to fund new roads or something similar. Most people don't realize everything that goes into the proper calculation, collection and remittance of sales tax. There are decisions regarding your nexus footprint, the taxability of your products/services, whether or not you should register in a jurisdiction, and the accuracy of a customer's exemption certificate. And then there are those pesky audits that are a constant distraction. Most businesses don't have the ability to hire an internal expert capable of managing all of these variables. That's where TaxConnex steps in.
When you work with TaxConnex, our network of highly skilled, Practitioners serve as your sales tax eyes and ears – guiding you, advising you, and making sure sales tax issues don't sneak up on you. Our experienced consultants offer sales tax expertise to help resolve unique sales and use tax challenges including nexus studies, taxability reviews, audit defense and voluntary disclosures and amnesty filings. We relieve the financial and administrative burden associated with complying with the various sales tax rules from state to state.
Click here to learn more about sales and use tax outsourcing and the TaxConnex difference.
And yes, I use an income tax expert to prepare and file my returns each year too.