Notices…A word that has such an ugly connotation to those of us in the compliance industry.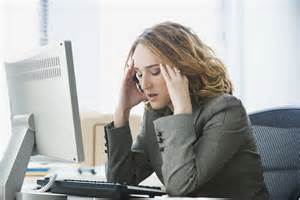 While notices at TaxConnex have never been an issue of concern, the fact that jurisdictions are changing the way they communicate could indicate your recent lull in notice activity is giving you a false sense of security.
Have you recognized lately that every jurisdiction has a new and improved website? Have you seen all of the security questions and updates that you have to complete before finally getting to the point of reporting and remitting the liability for that jurisdiction?
Have you "noticed" that now the jurisdiction is sending your notices via their jurisdictional e-file system?
Yes, you read that correctly – suddenly the jurisdictions have simultaneously done something in unison. Embellishments aside, not all, but most of the state level jurisdictions and many of the locals are now communicating by including important messages in their online filing system.
---
Last month, the state of Massachusetts updated their account numbers for all sales and use tax accounts. Did you know? You mean you didn't get the notice? If you didn't receive a notice you can find the information under the "Letters" tab when you sign into your account (https://mtc.dor.state.ma.us/mtc/_/). If you pay your Massachusetts liability via ACH Credit, you will also need to update your ACH Credit addendum to include the new account number, otherwise, your payment may be rejected or misapplied.
Yes, this is the information that Massachusetts sent via the e-file website – and it's our responsibility to always be in the know without being prompted.
---
Most of us are creatures of habit – creatures who are reactive to when the notice is either forwarded to us, or appears on our desk indicating an action is necessary. So the change in how the jurisdictions are communicating takes some re-programming and perhaps even some process tweaking to ensure notices are received, reviewed, and acted upon accordingly.
At TaxConnex, our goal is to achieve a zero notice balance for our sales tax outsourcing clients.
It's nearly an impossible exercise but it causes us to respond to, and react to notices quickly in order to resolve them in a timely fashion. Every notice, for you or for our clients, represents risk and something that requires diligent monitoring. If you're tired of responding to these sales tax notices, or if your current outsourcing provider is not clearing your notices quickly enough, we'd love to talk about how TaxConnex can minimize your notices and reduce your stress related to sales tax.