September 15th ends one of the last major income tax due dates in 2015.
I know there are still October 15th deadlines for certain states and client specific deadlines, but in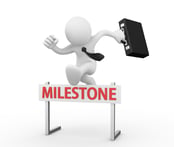 general, September 15th is a big milestone date. Most CPAs use the fourth quarter of the year to do audit and tax planning for clients, strategic planning for the firm and of course, CPE. If you are like me, you still need some CPE before the end of the year. I'm not proud of it, but Christmas for me generally includes some CPE!
As you are contemplating your clients' needs and identifying tax planning for them, consider some sales tax planning. Most likely, your clients' businesses are changing and growing with new markets and new products and services. Both of these changes can directly impact your clients' sales tax responsibilities.
Here are some potential planning projects that can really add value to your clients:
Nexus review: Determine if the new markets are creating sales tax nexus in new states. Don't forget that factors that create sales tax nexus are different from the factors that create income tax nexus. It is much easier to establish sales tax nexus, so make sure your client is planning for its growth with a nexus study.
Taxability review: Determine if the new products and services are subject to sales or excise tax in any of the states where there is nexus. Pay particular attention to how the products and services are described in marketing material and on invoices to customers. Sometimes the product or service may not seem substantively taxable, but the form in which it is described paints a different picture. Sometimes a client with sales tax nexus and taxable sales may need to enter into a voluntary disclosure agreement to help mitigate the prior period sales tax risk.
Exemption certificate inventory: Review your clients' exempt customer lists and ensure they have adequate exemption certificate documentation. Too many taxpayers incur unnecessary sales tax expense because they don't have the proper paperwork to show a customer or transaction is not taxable.
When you are talking to your clients about areas of risk and exposure, don't forget to consider sales tax! As I outlined above, there are value added planning opportunities that can reduce risk for your clients and increase revenue for your firms.