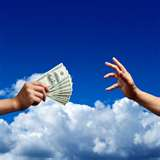 TaxConnex provides a free sales tax nexus questionnaire that can be used as a simple evaluation tool for businesses who wonder if they should even have a question about nexus. I'd encourage medium and small businesses to use some sort of nexus research before they make the decision to forgo charging sales tax on new transactions, because digging out of an early, uniformed decision gets costly in the long run.
Too many times, I run into a Controller or CFO who is dealing with a costly assessment that could have been avoided if they had just explored the notion of nexus and the requirement for collecting tax. Months or years of non-collection can amount to overwhelming assessments, penalties, and interest that could have been easily avoided if they had only collected and passed through the tax.
If you aren't certain about your nexus or your collection responsibilities, take a moment to use one of the several tools (ours is located at http://shop.taxconnex.com/tools_nexus.aspx) that can help you decide if you need further sales tax advisiory, sales tax consulting, or specific sales tax research. One smart move now will save you the pain of paying your clients' sales tax obligations later. Because if they are not in business when the sales tax auditor comes a-knockin' on your door, the responsibility for payment is all yours!