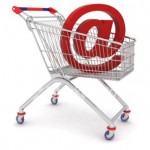 New York, North Carolina and Rhode Island have already passed "Amazon Laws". Are you waiting to see if your state will pass new "Amazon Laws" that will force you to pay sales tax on your internet sales?
Surprise! A recent survey of state tax departments show that 14 other states believe that existing statutes already give them the authority to collect based on "Click-Through Nexus". These states are Arizona, the District of Columbia, Florida, Iowa, Maryland, Missouri, Nevada, New Mexico, North Dakota, Pennsylvania, South Dakota, Tennessee, Texas, and Washington.
If that wasn't enough, many states are considering passing "Sales & Use Tax Notice and Reporting Requirements" for those companies that are not collecting sales tax.
State Departments of Revenue know that the internet is the sales tax treasure chest (Amazon had sales of almost $10 billion last quarter and a 42% growth rate), and they are working hard to pry off the lock to get some of the treasure for themselves.
This is certainly a time of change. If you are uncertain of where your company stands in all of this, contact us for a free consult.
http://www.taxconnex.com/contactus.aspx