We talk a lot about nexus and compliance processes in our content, but what about marketplace facilitators? It's often a topic we stay away from - due to the fact that the majority of small businesses that utilize marketplace facilitators won't need our help, but there are situations in which you still may need a sales tax professional to assist with your sales tax compliance process. In this blog we answer your top questions: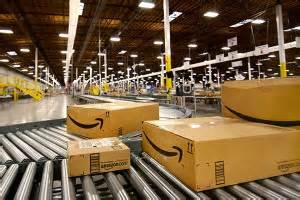 What is a Marketplace Facilitator?
A marketplace facilitator is a business or organization that contracts with third party businesses to sell goods and services on its platform and facilitates retail sales. Marketplace facilitators enable these sales by listing the products, taking the payments, collecting receipts, and in some cases assisting in shipment. Well-known examples include Amazon, eBay, and Etsy.
Why Are States Adding Marketplace Facilitator Laws?
Laws governing marketplace facilitators popped up when states saw that platforms were charging sales tax on the sale of their own or certain third party sales but not on all sales. This produced a gap in tax collection that revenue-hungry states quickly looked to close (and will probably be hungrier to close in the future as pandemic lock downs continue to wreck tax revenues).
Do All States Have Marketplace Facilitator Laws?
Marketplace facilitator laws grew from the idea that a state could collect all of the required sales tax from one entity rather than from thousands of smaller companies – with the added expense and time of pursuing those smaller companies for non-compliance.
Ironically, such uniformity is the last thing you'll encounter in tax regulations as you sell nationwide. States' precise definitions of a marketplace facilitator vary almost as much as the galaxy of sales tax laws, though most do face economic nexus laws similar to those on sellers.
The majority of states with economic nexus laws, also employ marketplace facilitator laws but it is best to consult with a sales tax expert or CPA to find the most updated laws. This year alone Hawaii, Texas, Wisconsin, Illinois, Michigan, Iowa, and North Carolina added laws, Louisiana added the laws as recently as July 1, 2020.
So what are your responsibilities?
Marketplace facilitator laws mean that your facilitator will handle collecting and remitting sales taxes on behalf of your sales in states where your marketplace is compliant. In most situations, if you are only selling through a marketplace facilitator, they will manage sales tax for you in the states with these laws. Simple right? Well not so much if you are selling on your own as well.
What if I am selling off my website as well?
If you are also selling products or services off of your own site as well as through a marketplace facilitator you may have nexus in more states than you realize. You may need to consider the total sales through both the marketplace facilitator and your own site, to determine if you have crossed any economic nexus thresholds. If you have crossed the economic nexus thresholds, then you will establish sales tax nexus and will need to collect and remit sales tax on your own sales.This only becomes important when a state has both marketplace facilitator laws and economic nexus laws (which is of course now most states).
Remember, a facilitator will only handle the sales tax on transactions sold through its platform. If Amazon is collecting sales tax on your behalf in Washington but you're in Washington and you sell items through your business website too, you still need to collect, remit and file in the state on your own. And in many states, if you don't do any sales outside of those with the facilitator, you may not need to collect or file any sales tax. But there are instances in which you may be required to file a "zero return" or register for non-reporting sales tax status.
Don't forget about warehouses (Amazon, to name one facilitator, famously has many throughout the country). Marketplace facilitator laws may relieve some marketplace sellers from certain sales tax collection obligations, but as a marketplace seller you can have a physical presence and an obligation to collect and remit sales or use tax in states where your inventory is stored for sale.
The laws are constantly evolving in this area just like with nexus. It is always best to check with the state you have a question about or with a tax expert before moving forward. And look for simple options for your marketplace facilitator's sellers to pull sales tax reports from their platform so they can file their own sales tax returns when or if needed.
At TaxConnex, our goal is to take sales tax off your plate but also to be a resource to you. There are times when using a marketplace facilitator is all you need to do and other situations where you may need additional support. These laws are constantly changing, and now it's even more important to have a resource to help you understand your sales tax obligations. If you have a question, please reach out.