With nearly 50 million Americans losing their jobs earlier this year and 11 million still unemployed nearly 10 months after the pandemic began, the reality of being forced to do more with less is being felt in every corner of almost every company, including the finance department. Hiring freezes and budget restrictions have left many finance teams struggling to keep up.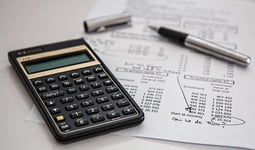 To better understand the growing concerns finance leaders are facing and how they are attempting to handle the massive changes, TaxConnex commissioned Porter Research in November 2020 to study financial leaders and their concerns leading into 2021 related to multi-state sales tax obligations. The findings show that the majority of companies are dependent on internal resources who lack the time and expertise to keep pace with the ever-changing, multi-state sales tax obligations and market conditions.
The top worries of finance professionals in regards to sales tax were understanding the taxability of products and services (33%), and keeping up with changing nexus rules in each state (27%), two things that are continually changing within every state.
Staying on top of rapidly changing company strategies and ever-changing state and local sales tax regulations is a significant challenge for finance leaders. The vast majority reported that they are dependent on internal resources to manage the bulk of their sales tax functions.
As teams face hiring freezes and budgetary limitations, the use of internal resources in 2021 must be re-evaluated. How are teams (that may be smaller, or more burdened than previous years) supposed to keep up with the mounting pressure and changes surrounding sales tax without more resources or help? By seeking outside help to alleviate the burden and gain more knowledge on the topic, finance leaders are better able to provide for their teams, support their company growth goals and reduce the risk and burden associated with sales tax.
TaxConnex is a trusted partner in sales tax compliance. Get in touch to learn how our services are helping businesses get back to what they do best and let us maintain their compliance. To learn more about our research report on the top worries of financial professionals heading into 2021– download our complete guide.