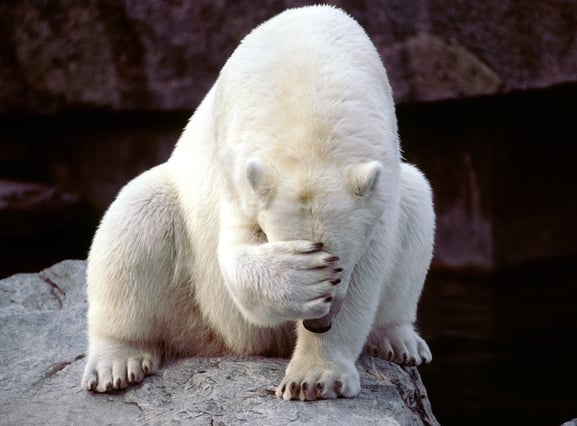 I'm always surprised (maybe frustrated is a better word) when a business decides to use a different sales tax compliance outsourcing firm. I take it personally and believe that maybe I didn't understand their issues well enough to articulate exactly how TaxConnex will benefit them.
Unfortunately, companies often purchase sales tax compliance outsourcing based almost solely on price. They don't see the risk of a poorly managed process. It's eye opening to talk with a business that is outsourced to a competitor and to hear their struggles. I wish the first time buyers could hear some of the struggles.
---
Here's a compilation of what I've heard over the years from businesses that are frustrated with their sales tax compliance outsourcing vendor and what you can expect to encounter with the "other guy":
Symptom: Our calls and emails are not responded to. All I need is acknowledgement that they received my question.
Cause: Sales tax compliance is not their core business. The vendor might be a software company or a consulting/CPA firm. They are not focused on sales tax compliance outsourcing. Ask them what percentage of their revenues are tied to the service you are buying.
Symptom: I have to approve everything the vendor is doing. I have to approve changes to the calendar. I have to approve every return that is filed. It takes too much time.
Cause: On the surface this feels like the vendor is providing control to the client. The reality is that the vendor is pushing the decision – AND THE LIABILITY AND RISK – back to the client. Wait until there's a problem to see where the blame falls. It's with the client who approved everything.
Symptom: There are so many notices that we have monthly calls just to review the notices and determine actions to resolve each notice.
Cause: The vendor is so busy during the first half of the month that they can't pay attention to notices and resolve them in a timely fashion. Their process is designed to manage notices (and often times poorly) rather than to prevent notices.
Symptom: I have a new point of contact every 3-6 months.
Cause: Sales tax outsourcing is not important to the vendor – it's an ancillary service that is either staffed with clerks who frequently turnover or competent professionals that quickly move into other areas of the business. Regardless, the result is more time training the new point of contact and errors while the new person is learning the process.
Symptom: I spend an excessive amount of time overseeing the outsourcing relationship and reviewing the process.
Cause: There have been numerous errors and/or notices that result in a lack of confidence in the monthly process requiring excessive oversight to make sure the job is completed properly.
Most of these symptoms relate back to the fact that sales tax compliance outsourcing is generally not the core business of most firms. They are often software businesses attempting to provide a service. (BTW – providing sales tax compliance outsourcing is a service.) Or a consulting firm that provides literally a hundred different services of which sales tax compliance outsourcing is just one of them.
---
TaxConnex is focused specifically on sales tax compliance outsourcing with well over 90% of our revenue attached to it. It is our focus. It is our core business. If you're tired of the "other guy" – give us a call.