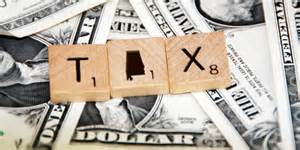 In a time when most of the headlines regarding sales tax are focused on simplification (see Marketplace Fairness), the City of White Hall, AL is bucking the trend. Historically, a taxpayer would report sales tax for White Hall to the Alabama Department of Revenue. Moving forward, sales tax will be reported directly to White Hall via the Revenue Discovery System (RDS) process.
White Hall has adopted a resolution (no 2015-3-1) discontinuing the administration of sales and use tax collections by the Alabama Department of Revenue effective July 1, 2015.
Effective with the tax reporting and remittance period ending July 31, 2015, which are due on or before August 20, 2015, please remit the City of White Hall's sales tax to:

City of White Hall

Revenue Discovery Systems

PO Box 830725

Birmingham, AL 35283-0725

Should you have any questions or need additional information to facilitate the reporting and remittance changes, please contact:

Alabama Department of Revenue

Sales & Use Tax Division

PO Box 327710

Montgomery, AL 36132-7710

866.576.6531
It's interesting to see additional complexity being added to the plates of taxpayers. Late last week, we saw the city of Chicago issue a clarifying statement that SaaS is a taxable transaction under their Personal Property Lease Transaction Tax. Which local jurisdiction is next to complicate sales tax?