It's hard to believe that Spring has sprung…at least down in the South it has. With the coming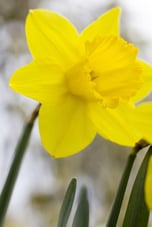 of spring and daylight savings time on the horizon, many people find themselves starting that to do list and preparing budgets for home improvements, summer vacations, back to school, and more.
Below is a list of recently announced 2017 State Sales Tax Holidays taken from the FTA website: http://www.taxadmin.org/sales-tax-holidays - check your state out to see how sales tax savings can benefit you!
State

Days

Items Included

Maximum Cost

2017
Dates

Information Links *

Alabama

3

hurricane preparedness
generators - $1,000
supplies - $60

February 24-26

Alabama

3

clothing - $100
computers - $750
school supplies - $50
books - $30

August 4-6

Arkansas

2

clothing - $100
school supplies

August 5-6

Connecticut

7

clothing and footwear - $100

August 20-26

Iowa

2

clothing - $100

August 4-5

Louisiana

2

all TPP - $2,500
(2% rate reduction)

August 4-5

Louisiana

3

firearms, ammunition and hunting supplies
(2% rate reduction)

September 1-3

Maryland

3

energy star products

February 18-20

Maryland

7

clothing & footwear-$100

August 13-19

Mississippi

2

clothing & footwear - $100

July 28-29

Mississippi

3

firearms, ammunition and hunting supplies

August 25-27

Missouri

7

energy star products - $1,500

April 19-25

Missouri

3

clothing - $100
computers - $1,500
school supplies - $50

August 4-6

New Mexico

3

clothing - $100
computers - $1,000
computer equip. - $500
school supplies - $30

August 4-6

South Carolina

3

clothing
school supplies
computers
other

August 4-6

Tennessee

3

clothing - $100
school supplies - $100
computers - $1,500

July 28-30

Texas

3

generators - $3,000
storm devices - $300
preparedness items - $75

April 22-24

Texas

3

energy star products
air conditioners - $6,000; other - $2,000

May 27-29

Texas

3

clothing, backpacks and school supplies- $100

August 11-13