Is your outsourced sales tax compliance vendor making your life easier? It's a simple question, and if your answer is anything but yes, it may be time for a change. Sales tax compliance comes with a lot of complexity and liability. You shouldn't be paying someone to do it for you but still managing the brunt of the headaches.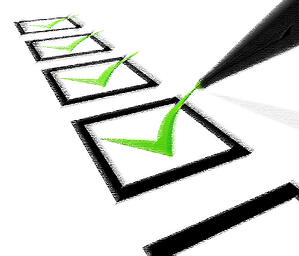 Often the thought of making a change can be daunting; so much work went into getting everything set up the first time! But making achange is easier than you think.
Once you've made the decision to make a move and have picked a more reliable and supportive partner, utilize this quick checklist to ensure you have everything in place to make a smooth transition.
Review your contract terms to understand the cancellation policy

Finalize your pricing and contract terms with your new partner prior to cancelling

Gather the information needed for the transition including tax calendars, data files, e-file credentials, etc.

Send a cancellation letter to your current vendor

Request copies of all returns previously filed

Determine how to respond to notices from prior period
Outside of challenges that can arise due to your current contract terms, the list above isn't as daunting as many perceive. Once you've implemented a compliance process the first time, the hard part is already done. It's not as difficult to move the existing process to another partner. Don't let the fear of making a switch hinder your decision to look at a more reliable option.
If you're looking for a partner who will truly take sales tax off your plate, consider talking to TaxConnex – contact us to learn more.