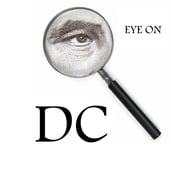 For sales and use tax purposes, the District of Columbia should be treated as a state. The general sales and use tax rate is 5.75%.
In comparison to other states, DC is a fairly easy state in which to comply with sales and use tax laws. There aren't any local rates to deal with and rules are similar to those of other states – sales and use tax applies to tangible personal property and certain services.
Go figure – the country's most complex tax laws are manufactured in this jurisdiction and the sales tax isn't one of them.
Stay tuned for more of Jeff's EYE ON series as he blogs about sales and use tax State by State.